Doctors & Staff
Meet the experienced and friendly doctors and staff who make Lakeview Eye Care a proud provider of vision care products and services in Rochester.
---
Chad Lehtonen, O.D.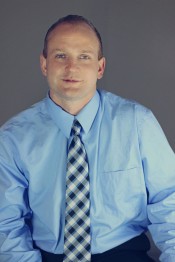 Chad Lehtonen, O.D. – Dr. Chad Lehtonen, owner and operator of Lakeview Eye Care, has been practicing Optometry at Lakeview Eye Care since 2002. He is a native of Kitchener in Ontario, Canada, and attended the University of Waterloo. There, he received a Bachelor's of Science with Honors in Biology and began work on his Master's Degree in Vision Science. Dr. Lehtonen was then recruited by the prestigious New England College of Optometry in Boston, Massachusetts, where he obtained his Doctor of Optometry and was Salutatorian. He completed Optometry internships at the Veteran's Administration in Manchester, New Hampshire, and Portland, Oregon. He has also completed clinics within the Greater Boston area. Dr. Lehtonen specializes in ocular diseases and pediatric care.
In addition, he speaks fluent French and is an avid hockey player. He played Varsity hockey during his university years; his team won the CIAU Ontario Championship and qualified as Canadian Finalist. Dr. Lehtonen resides in Pittsford, New York and currently plays hockey for local men's leagues in his free time. He enjoys spending time with his daughters, Zoe and Tia.
---
O. Gregory Zazulak, M.D., P.C.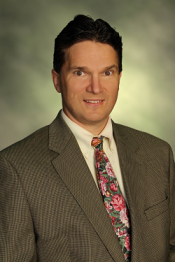 Dr. O. Gregory Zazulak, M.D., P.C. – Lakeview Eye Care would like to welcome our newest addition, Dr. Zazulak. Dr. "Z" is Board Certified by the American Board of Ophthalmology. His academic background reflects his roots in the Rochester and Western New York communities. He is fluent in Ukrainian. He went to St. Josaphat's School and Irondequoit High School, where he was class valedictorian. He was awarded a Presidential Scholarship to SUNY Buffalo where he graduated Summa Cum Laude in 3 years. He stayed in Buffalo to earn his medical degree and serve his internship. His ophthalmology residency was completed at the University of Rochester, where he served as Chief Resident in 1991.
Dr. Zazulak is a Clinical Assistant Professor at the University of Rochester School of Medicine. He is a Fellow of the American Academy of Ophthalmology and the American College of Surgeons. In addition, he is a member of multiple other medical societies. He has been listed on the "Guide to America's Top Ophthalmologists" for over a dozen consecutive years. In 2012, he was elected to serve as manager of the Brighton Surgery Center, for a three-year term.
He feels very fortunate to have the ability to do what he does and to meaningfully help his patients, especially in regards to surgery. Outside his profession, he loves his family time and his extracurricular activities. He and his wife Janet have 4 children: Kate, Noah, Hannah, and Emily. They are truly his pride and joy. He enjoys bicycling, bowhunting, cross-country skiing, downhill skiing, and scuba diving.
---
Roxann

Roxann Reese, Admin/Specialist – Roxann joined our team in June of 2017. She is responsible for scheduling and medical insurance billing. Roxann resides with her precious dog Bentley.
Outside of work, Roxann enjoys traveling, working out, and outside activities.